Combination package "Cavity-forming osteolyses in the jawbone" in German - Volumes I to IV, incl. book slipcase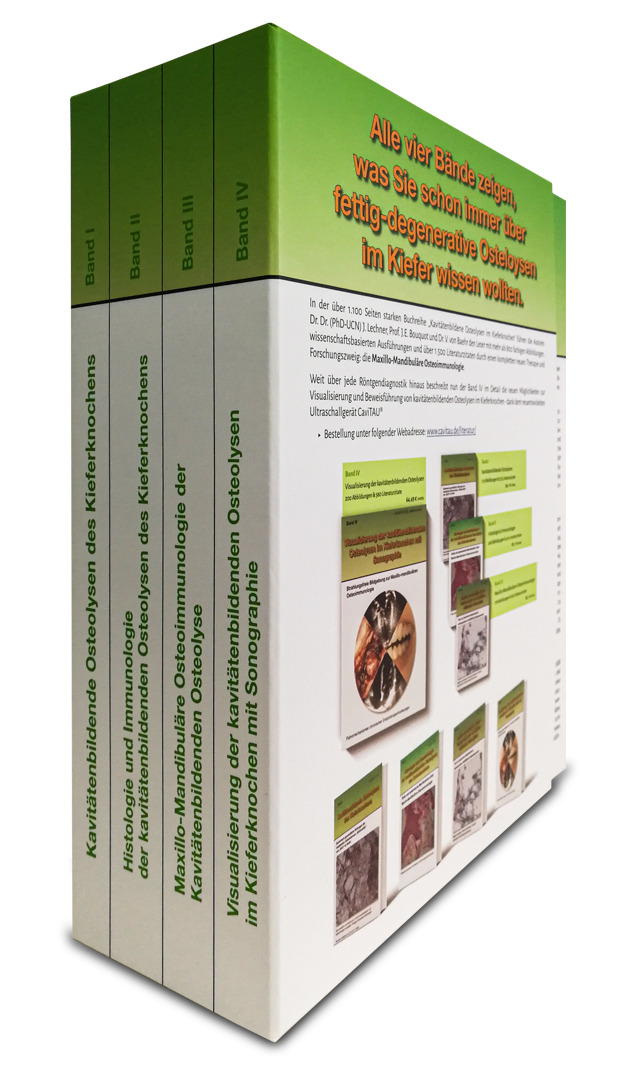 Prices excl. VAT plus shipping costs
Product information "Combination package "Cavity-forming osteolyses in the jawbone" in German - Volumes I to IV, incl. book slipcase"
With these four books, the authors establish a new field in medicine and dentistry:
An Interdisciplinary Maxillo-Mandibular Osteoimmunology. All four volumes document the fatty degenerative osteolyses of the jawbone on a case-by-case basis, emphasise their conspicuous overexpression of the inflammatory messenger RANTES/CCL5 and discuss chronic diseases possibly triggered by this on the basis of scientific publications in GoogleScholar.