BOOK in German: Inflammation, regulation and information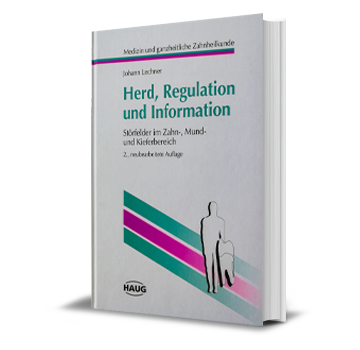 Prices incl. VAT plus shipping costs
Available, delivery time 1-3 days
Product information "BOOK in German: Inflammation, regulation and information"
Chronic interference fields in the dental, oral and maxillary
.
Already the title of the book by Johann Lechner "Hearth, Regulation and. Information" describes the development within the modern, integrative medicine: the author develops the concept of the inflammatory interference field from the "hearth" to the biocybernetic regulation of the organism and concludes with the functional model of holistic information. information. The chronic stresses - especially from the jaw area - are reweighted within the framework of a systemic pathogenesis and pathogenesis of disease. The search for causes of disease of disease takes on a new dimension, as the author discusses its complexity discusses: The chronic-toxic stresses caused by incompatible materials - e.g. amalgam and other heavy and precious metals - as well as the as well as the stress caused by scars, psyche and geopathy. In the foreground is the chronic inflammatory permanent stress caused by the osteonecrosis of the jaw or NICO after (Neuralgia Inducing Cavitational Osteonecrosis). The book is an orientation guide for the beginner in systemically oriented dentistry, with which he can become acquainted with a functional functional way of thinking. A common thread runs through throughout the book: The author endeavors to use medical-scientific the dimensions of a holistic-integrative medicine with medical-scientific holistic-integrative medicine. The book is clearly structured and is an inexpensive introduction to an efficient implementation of systemic-integrative therapy methods into daily practice and therefore conveys a high, practical benefit.