BOOK in German: Interference field diagnostics, drug and material testing (volume 2)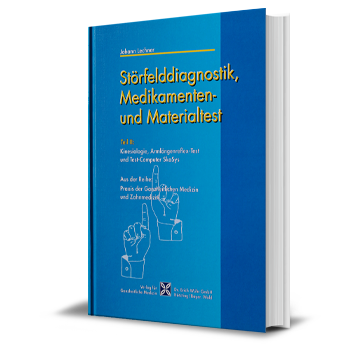 Prices incl. VAT plus shipping costs
Product information "BOOK in German: Interference field diagnostics, drug and material testing (volume 2)"
Kinesiology, arm length reflex test and SkaSys test computer.

An economical digital testing system based on the latest scalar-wave transmitted technology.
Interference Field Diagnostics, Drug and Material Testing - Part 2 This book conveys the symbiosis of the Arm Length Reflex Test according to R. van Assche in connection with the human image of Clinical Kinesiology according to A. Beardall and Physioenergetics. However, the reader encounters another dimension of testing in this book: the novel test system SkaSys. With the help of SkaSys, countless questions can be asked to the Inner Physician with high precision. Every healthy biological system is characterized by a high ordering principle. The primary task of a therapist is to recognize how a cosmic principle of order - leading to health - can be reintroduced into chaos - which manifests itself in illness; after this diagnostic step, the secondary task of the therapist is to find out how this principle can be maintained in the long term.
ISBN 3-927344-44-3