BOOK in German: Dialogue with the Inner Consciousness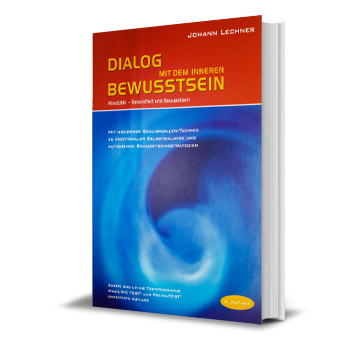 Prices incl. VAT plus shipping costs
Available, delivery time 1-3 days
Product information "BOOK in German: Dialogue with the Inner Consciousness"
With modern scalar wave technology to emotional self-balance and autonomous consciousness strategies
.
With the book "Dialogue with the Inner Consciousness" Dr. Dr. (PhD-UCN) brings a new quality to dealing with emotional destabilization, energetic "burnout" and to orthomolecular health care; 30-year experience of the author ; 30 years of the author's experience with bioenergetics has been incorporated into this book.
This book describes navigation tools for the invisible, that let you explore your own inner self. The presented MindLINK® process combines patented scalar wave technology with the the competence of the inner consciousness to select decisive choose. This resonance leads to an autonomous encounter with the inner self and is the inner self and is the guiding principle of MindLINK® therapy. Easy-to-learn techniques with the MindLINK TEST® and PrevenTEST® software make MindLINK® a valuable aid for daily practice.
All MindLINK® products and their applications are described in detail in the book; both test systems are presented.
ISBN
978-3000125324