BOOK in German: Trigeminal interference fields and systemic diseases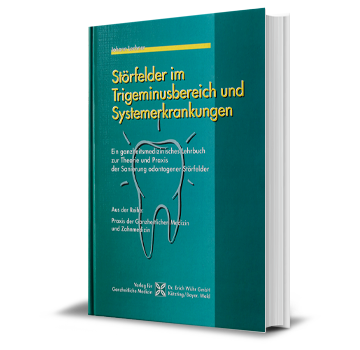 Prices incl. VAT plus shipping costs
Available, delivery time 1-3 days
Product information "BOOK in German: Trigeminal interference fields and systemic diseases"
A systemic remediation concept for odontogenic interference fields.

Interfering Fields in the Trigeminal Area and Systemic Diseases A Holistic Medicine Textbook on the Theory and Practice of the Remediation of Odontogenic Interfering Fields by Dr. Johann Lechner. This book is the documentation of a phenomenon that is still not perceived or at least not taken seriously by wide areas of medicine and dentistry: The chronic stresses from the dental and jaw area as systemic irritation factors. These contribute significantly to the mass of diseases that burden our health care system with immunological derailment reactions, with unclear symptoms and with therapy resistance. An exciting casuistry runs through the theoretical superstructure, which cites international, especially US-American sources, but also relies on the statistical evaluation of its own material.

ISBN 3-927344-47-8